Presentation Community College
Number of Students: 360
Location: Terenure, Co. Dublin
School Type: Co-Educational
The Neat Streets Programme was coordinated by teacher Hannah Breen and assigned to a transition year class to complete. The school was working towards achieving their first Green-Schools flag for litter and waste. Therefore, they felt that Neat Streets suited their overall plan and complemented what they were already working on.
The schools aim was to create a friendly, litter free environment and to foster a sense of community within the school.
The Neat Streets Officer called out to the school and met with the committee to introduce the Neat Streets programme.
Bin Transformation Journey:
One of the first actions the school took was to address the insufficient bin system that was in place. The change was inspired by a student who spotted a recycling station when abroad and sought to implement a similar system in the school so students could become more thoughtful citizens. The school now has a new bin system in place with 3 separate compartments dividing up the general waste, compost and dry mixed recyclables.
Students identified a shocking amount of waste being generated daily in the school.
The students decided to tackle one waste item which was plastic bottles. During the month of March, the transition year students went around classes and anyone who had a reusable bottle received free entry into an Easter raffle. The amount of people who brought in reusable bottles rose by 47%.
Neat Streets Project 'Reconnecting with Nature':
For their Neat Streets project Presentation Terenure applied for the €200 grant wanting to:
Bring students attention to the outside environment and highlighting the importance of caring for the environment. 

Demonstrate skills and approaches and developing students sense of empowerment with regard creating change and enhancing the nature of school community

Help students reconnect with nature and natural cycles within nature.
This would be a cross curricular project working across Woodwork, Science, and the Home Economics Department. The plan is for herb and plant boxes to be designed and created by woodwork teacher and students made from upcycled, reused, or repurposed wood-palettes. Produce from Home Economics would be used where possible, i.e. Rhubarb… peppermint etc. A Composter Unit will be made from up cycled, reused, or repurposed wood/decking- designed by Transition Year students.  Students visited Airfield Estate in Dundrum and learned more about composting and how beneficial it is, helping to reduce waste and can be utilised on school grounds, in science and geography lessons. The school will continue correspondence with Terenure men's sheds, residence association, Tidy Towns and Dublin City Council to generate ideas and create a network.
Neat Streets Instagram Competition:
Students took part in Neat Streets Annual Instagram Competition #instabin winning €50 for their entry "Everything you do is going to come back to you". The video sees one girl picking up litter and another littering. Later the girl who littered finds all the rubbish reappearing in her pockets.
The transition year students led a school and wider community clean-up.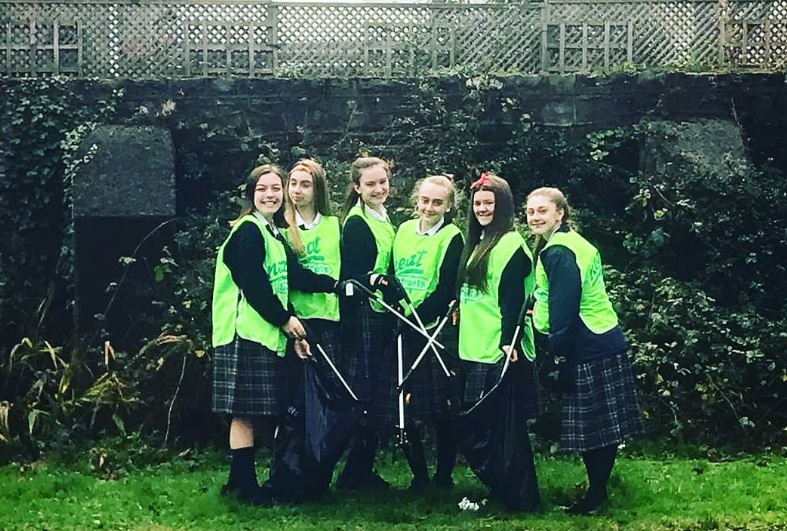 Presentation Community College Terenure were a very active school this year. Going forward the school would like students to be using reusable school branded reusable water bottles. This will be a policy in the school by 2020.
CUS attended the Neat Streets Awards 2018 held in Woodquay Venue, Dublin. After presenting their work on the Neat Streets Programme students were presented with the Neat Streets Award.
Green-Schools Green Flag Awarded:
At the end of May 2018 there was fantastic celebrations in Presentation Community College Terenure as they were awarded with their Green-Schools Green flag for Litter & Waste.
Address
An Taisce EEU,
5a Swift's Alley,
Dublin 8
D08TN88,
Ireland
You have found the best essay writing assistant
Typemyessays.com
to leave all your troubles aside. We know how to make custom essays meeting all the academic requirements on time